Post by agailazen on Jun 22, 2016 5:01:01 GMT
What purpose to murals serve in the Gem Ruins? In the first season we go through a LOT of dungeon-crawling compared to the second one, but one thing stuck to me that was mentioned in the second season, where Pearl said she learned what it meant to be a knight.
"It was here that I became familiar with the Human concept of being a knight..."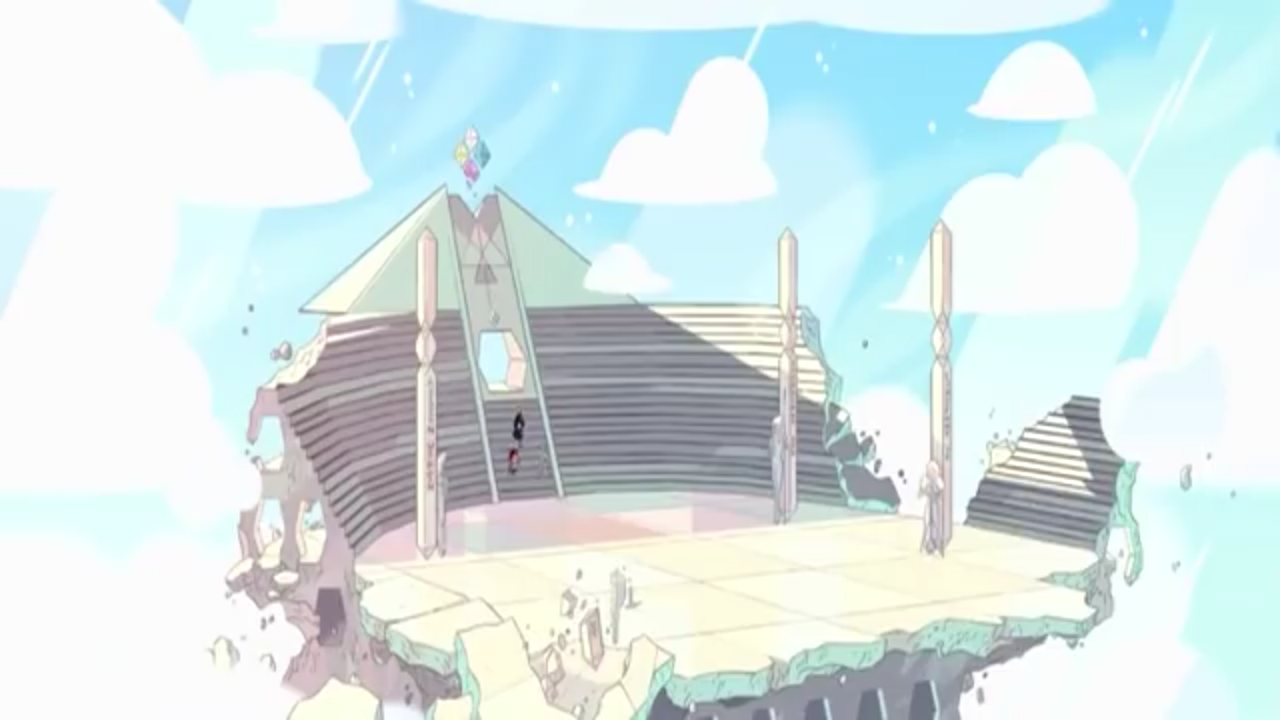 This isn't something humans could normally build, it'a a literal floating Colosseum, so how would that even be possible? How would Pearl have so much exposure to specifically-human beliefs and traditions?
When looking at a more close-to-Homeworld design, specifically of the Hand Ship from Jail Break, any sort of mural or portrait theme is completely lost. Everything is abstract, with a larger focus on triangles and diamonds.
So what would cause this kind of divide in design? Well, it could be nearly 6000 years of cultural change...which is brought into question when considering the virtual-immortality of Gems...
OR
This could be the hand of humankind at work. How so? Well, Pearl's exposure to knighthood and chivalry has already been mentioned, though I will point out how the architecture resembles the Greek Colosseum, but there's another scene in the first season that brought more credence to the idea.
This is one of the Temples on Earth, and this mural has been under the dissecting eye of the fandom for a while. I want to focus on the more obvious features, specifically the fight between what one would assume is a diamond (though it could easily just be an unidentified Homeworld Gem) that takes center stage in this shot. Notice how both the Homeworld Gem AND Rose Quartz seem to be on equal footing, despite Rose being the Enemy of Homeworld.
In ancient murals, and even prehistoric ones, there is a technique called "Hierarchy of scale" where the most important characters are the biggest ones in the depiction. One might say that there isn't any here...I'd wager that whoever built this saw both Gems to be on Equal Ground, especially considering the figures that surround Rose Quartz. (More Crystal Gems, perhaps? Or the machines from the kindergarten?) If this was built by Homeworld, it would have the Homeworld Gem as the larger character.
What if all of these designs were made by humans, humans that worshiped or worked alongside the Crystal Gems?